DYEC Health Food Enterprises Donate and Develop During Pandemic
2022-10-18
---
At present, the situation of the latest COVID-19 outbreak in Hainan is still critical. In an attempt to halt the current outbreak in its tracks, the Organization Department of the Danzhou Municipal CPC Committee has formulated and issued the "Implementation Plan for Mobilizing the Party on the Anti-Pandemic Front-line", mobilizing party organizations at all levels, all industries, all strata of society and all areas to participate in pandemic prevention and control work and resolutely protect the health and safety of the people.

Recently, a number of food processing enterprises that have settled in the International Healthy Food Port have taken the initiative to donate as many materials to the cause as possible and make concerted efforts to bolster pandemic prevention and control efforts, becoming part of a wave of enterprises working together with the government in the fight against the pandemic.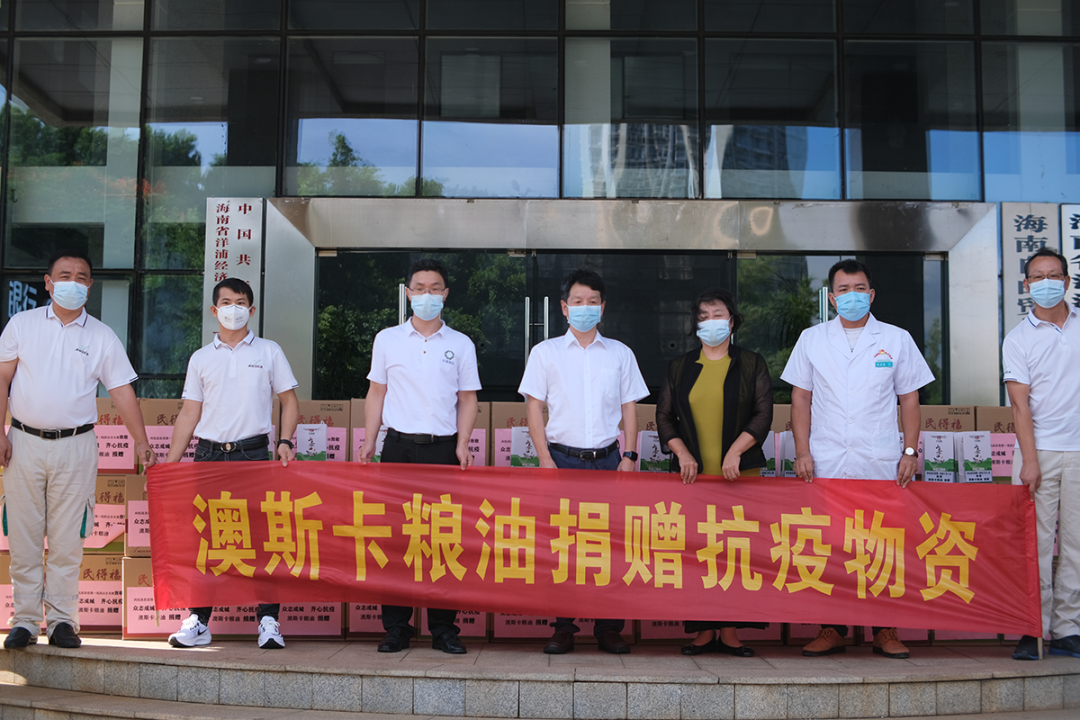 To ensure the supply of basic necessities during the pandemic prevention and control period, Hainan Ausca International Oils and Grains Co., Ltd., a key provincial grain, oil and food processing enterprise, gave full play to its role as an exemplary leading enterprise and actively responded to calls from the Danzhou Municipal CPC Committee and Municipal Government to "guarantee production and supply", going all out to recommence production and help ensure the province's stable supply of grain and oil. As of August 14, Ausca had donated 280 boxes of soybean oil, 4,000 bottles of camellia oil (15ml size), 2,000 bottles of sesame oil (100ml size), 10,000 N95 masks, 300 sets of personal protective equipment (PPE), and 600 bottles of rubbing alcohol, using substantive actions to support front-line medical workers.

On the afternoon of August 14, Hainan Grand Farm Meats Co., Ltd. donated 200,000 yuan worth of premium beef products to front-line workers as they work to turn the tide of the pandemic. Dai Liying, the sales director of the South China Region, supervised the entire process on behalf of the group. These products will be used to ensure an adequate supply of meals for medical staff on duty at places such as temporary hospitals, thereby contributing to pandemic prevention and control efforts.

As a leading enterprise in the sauce and braised food industry in the Danzhou Yangpu Economic Circle (DYEC), Huangshanghuang Group Co., Ltd. has actively supported Hainan's anti-pandemic work. On the afternoon of August 15, a batch of 1,500 kilograms of Huangshanghuang sauce and braised foods was shipped from Guangdong in haste. The products have been donated to pandemic prevention front-line staff, providing strong assistance to pandemic prevention and control efforts.

At this critical juncture, many companies settled in the International Healthy Food Port are offering their full support by providing logistical support and sending care and warmth to the hard-working front-line anti-pandemic personnel in a timely manner, joining hands to fight this pandemic and overcome difficulties together. The actions of these responsible enterprises during the pandemic have further highlighted the industrial cluster effect of the International Healthy Food Port. In the future, the level of industrial clustering and specialization will continue to be improved, and the scale of industrial agglomeration will continue to expand.

As the first enterprise in Hainan Free Trade Port to enjoy the processing value-added tariff-free policy, Ausca International Oils and Grains Co., Ltd. has long been devoted to producing safe, healthy and nutritious oils for everyday consumers. Following the company's rollout in the DYEC, it has been bestowed with titles such as "Hainan Province Grain Social Responsibility Reserve Enterprise", "Hainan Province Grain Emergency Security Enterprise" and "Customs AEO Advanced Certification Enterprise". At the same time, Ausca also attaches great importance to product innovation, R&D, quality improvement and brand cultivation. Its "Mindefu" brand edible oil products have been widely praised by the market, and won honors such as "Hainan Good Oils and Grains".

Founded in 1982, Grand Farm Group is a large-scale private enterprise group integrating import and export trade, modern ecological agriculture, ecological animal husbandry, and ecological food intensive processing. It has been a director-level unit of the China Beef and Mutton Industry Association for two terms running and is a member of the executive council of the International Meat Secretariat.

The Grand Farm Central Kitchen Production and Processing Base is the first imported beef and mutton intensive processing project that was implemented in Yangpu after the release of the Hainan Free Trade Port master plan. Grand Farm plans to build a central kitchen intensive processing workshop, modern cold storage and supporting auxiliary facilities and implement production lines for Chinese food, Western food, fast food, hot pot, barbecue series products and children's food, as well as construct an international trading platform for imported beef and mutton.

The project aims to build Yangpu Economic Development Zone and Yangpu Port into a high-quality protein import and export base and hub by building a high-quality protein deep-processing base for imported beef and mutton with the most advanced technology and highest quality and safety standards. At the same time, the project can drive the joint development of industries such as port shipping, cold chain logistics, and supply chain finance.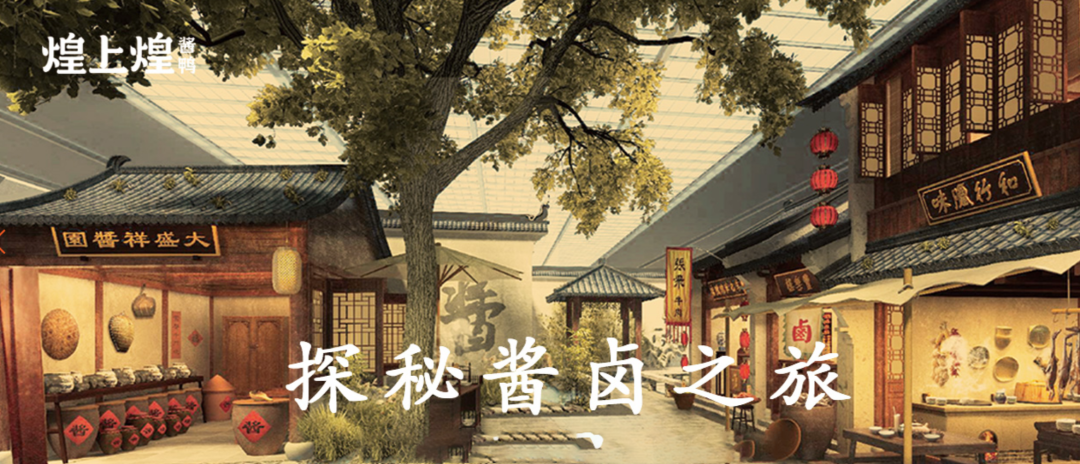 Huangshanghuang Group Co., Ltd. was founded in 1993. The company is headquartered in the city of Nanchang in Jiangxi Province, and is a private enterprise integrating meat product deep processing, chain sales, scientific research and development. It was successfully listed on the Shenzhen Stock Exchange on September 5, 2012, becoming the first listed company in the sauce and braised meat products industry within China. It has successively been listed as the National Demonstration Base of Agricultural Products Processing Industry, a National Key Leading Enterprise of Agricultural Industrialization, a National Green Food Demonstration Enterprise, a National High-tech Enterprise, and one of China's top 500 Private Manufacturing Enterprises.

The company has landed a project in the DYEC which will see the building of an autonomous processing plant for processing 120,000 tons of beef, cattle by-products and pork annually (80,000 tons of beef products, 40,000 tons of cattle by-products and pork products), as well as supporting facilities such as low-temperature refrigerated warehouses.